Understanding the new normal
more contagious than the FLU
Is handwashing, masks & social distancing enough?
Engineering Solutions:
Process Changes
Air Disinfection Systems
Surface Disinfection System
Object Disinfection Systems
ECOSYSTEM PRODUCTS WITH ADVANCE TECHNOLOGY
With our new system integration technologies for disinfection
Lesser chance of missed surface cleansing
Lesser chance of breathing lower air quality in indoor environment
Lesser chance of using disinfection chemical liquids and tools
Safer environment for occupants or/and prevent risking cleaner's safety
NEW UNMANNED SYSTEM INTEGRATION TECHNOLOGIES FOR DISINFECTION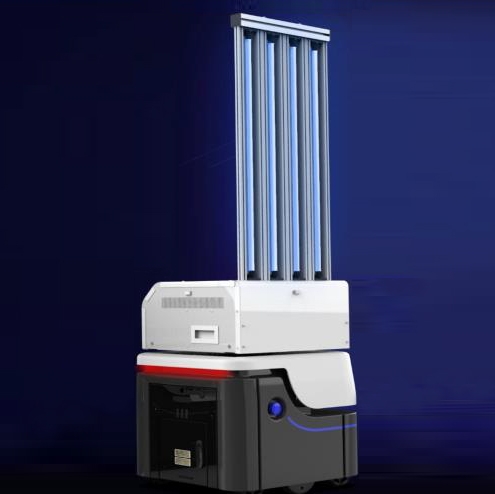 Robotic Healthcare and Janitorial Work
Disinfection and delivery (e.g., meals, laundry, mails)
Guiding of visitors or in-patients to wards
Surveillance and counting of footfall traffic
Scanning temperature in a specified premises and send data reports or immediate alert on suspicious high temperature person to the command center.
UV-C Disinfection Technology
Professional UV-C control with IOT/AI integrations to protect occupants while disinfection starts
99.9% maximizing the kill-rate of SARS-CoV-2 (99.9%)
Virus Destroyer in HVAC Units
Reduce airborne contamination levels
including virus and bacterial particles as small as 0.03 micron, TVOC's, smoke, odours, CO, CO2 and dissolved gases.
Reduce Fan Energy and Brake Horse Power in Air Handling Units.
IOT integration to feedback on air quality
and schedule maintenance
ALMANACH LAMPS & LUMINAIRES
Almanach Lamps & Luminaires offers innovative and industrial cutting edge lighting for all your special lighting needs the special lighting range includes lamps designed for three specific segments: Entertainment, UV Purification and Health & Industry. Every lamp has been developed in close partnership with OEM partners to meet your needs in the most effective, efficient way.
Start Now